Specialist za baze podatkov / Database Specialist (m/ž)
Datum objave:24. 1. 2020
Prijave do:23. 2. 2020
Kraj dela:

Geilenkirchen, Nemčija (lokacija organizacije NATO)
ENTERPRYZE d.o.o.
Enterpryze Consulting je mednarodno svetovalno podjetje, specializirani smo za zagotavljanje številnih svetovalnih storitev, zunanjih rešitev in storitev razvoja aplikacij za vladne in nevladne organizacije. S svojimi strankami sodelujemo pri ustvarjanju zmožnosti, ki organizacijam omogočajo trajnostno prednost, prisegamo na strokovnost in zanesljivost.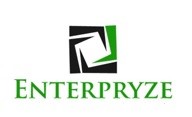 Opis delovnega mesta
Naloge in odgovornosti:
Razvija in vzdržuje strokovno znanje o bazah podatkov, tehnikah modeliranja podatkov ter načelih načrtovanja in podrobnem poznavanju arhitektur, programske opreme in baz podatkov
Analizira zahteve po podatkih, da vzpostavi, spremeni ali vzdržuje modele predmetov / podatkov
Oceni potencialne rešitve, demonstrira, namesti in skrbi za naročanjei izbranih izdelkov
Uporablja programsko opremo in orodja za upravljanje podatkovnih baz za raziskovanje težav  napak in skrbi za pripravo ustreznih poročil
Izvaja rutinsko konfiguracijo /namestitev in ponovno konfiguracijo baz podatkov in podobno
Oblikuje in implementira RDBM in OODBM
Določi strukture podatkov, logične in fizične baze podatkov z uporabo orodij CASE
Revidira zasnovo baz podatkov; izvaja postopke hrambe podatkov, uporablja normalizacijo in druge dejavnosti usklajevanja
Uporabi vgrajene razrede dostopa do podatkov v aplikacijskih okvirih
Oceni in izbere komercialne ali akademske baze podatkov za uporabo
Vzdržuje (interno in zunanje) aplikativno programsko opremo, gostovano v omrežjih NAEW in C ter samostojnih sistemih IT / CIS
Uporablja postopke za upravljanje uporabniških računov, uporabniško programsko opremo in upravljanje konfiguracije podatkov
Uporablja standard kakovosti za področje aplikacijske programske opreme in podpornih procesov ter s tem povezano tehnično dokumentacijo
Skrbi za vzdrževanje IT / CIS servisnih načrtov in postopkov ter podporne funkcije za dodeljeno aplikacijsko programsko opremo...
---
Duties / role:
Develops and maintains specialist knowledge of database concepts, object and data modelling techniques and design principles and a detailed knowledge of database architectures, software and facilities
Analyses data requirements to establish, modify or maintain object/data models
Evaluates potential solutions, demonstrating, installing and commissioning selected products
Uses database management system software and tools to investigate problems and collect performance statistics and create reports
Carries out routine configuration/installation and reconfiguration of database and related products
Design and implement RDBM and OODBM systems
Define data structures, logical and physical databases using CASE tools
Revise database design; implement stored procedures, triggers; apply normalization and other harmonization activities
Define advanced queries
Use built-in Data Access classes in Application Frameworks to create Database Interfaces and classes in applications to be able to access and manage databases
Evaluate and select commercial or academic databases for use
Prepare Data Dictionaries and other related database documentation
Maintains (both in-house and outsourced) application software hosted on NAEW&C networks and stand-alone IT/CIS Systems (Data and Support Software). Includes logistics software that are used in support of Weapons Platform and are Mission Critical
Applies life-cycle support for user account administration, fielded application software and data configuration management
Applies quality assurance to the fielded application software and support processes and related technical documentation
Applies maintenance of IT/CIS Service plans and procedures for the life cycle and supporting functions for assigned applications software
Implements of IT/CIS Service Requests for changes and maintenance to fielded applications;
Conducts integration tests to validate the correctness of application software changes implemented, or to validate new versions of off-the-shelf products
Arranges and coordinates SQ internally the installation support for assigned application software on server and client platforms, including configuration management
Supports the conversion of legacy product application software into new IT/CIS Service environment
Supports technical reviews of contractor produced application software and data packages;
Applying core data structures to COTS/NOTS and contractually delivered software applications
Applies routine and contingency support for application software maintenance and support efforts at FOBs/FOL and at other deployed locations
Applies Information Security protection to assigned IT/CIS Services (including software, on-line and archived data, workflows, etc.) iaw NATO and NAEW&C security directives, to include a viable disaster recovery capability
Provides technical advice and support on assigned application software to external partners and industry
Supports product selection and acquisition, trial installations and walkthroughs, deployment, enabler training, testing and release for use, in-house and outsourced technical support and maintenance, and 2nd level user support of each assigned IT/CIS Services
Participates in analysis of causes and incidents of IT/CIS Service failures (including IT System trouble-shooting) and effecting/conducting appropriate action to correct problems
Maintains and operates an efficient and effective technical library for assigned software applications
Conducts data extraction requirements, to include implementing functional solution
Delovni čas
polni delovni čas
Pričakujemo
Zahtevana izobrazba
VI/1.
Zahtevane delovne izkušnje
0 - 1 leto
Od kandidata pričakujemo:
Znanja:
Aktivno znanje angleškega jezika
Poznavanje relacijskih in nerelacijskih (NOSQL) načel baz podatkov, načrtovanje, izvajanje in / ali upravljanje
Poznavanje zasnove, izvajanja in / ali upravljanja s področja objektivno usmerjene baze podatkov
Izkušnje s pisanjem poizvedb in optimizacijo poizvedb
Znanje o drugih računalniških disciplinah na visoki ravni, vključno z razvojem programske opreme, sistemsko integracijo in zagotavljanjem IT storitev
Zaželeno:
Microsoft Certified Solutions Associate SQL Server 2012
Microsoft Technology Associate IT Infrastructure
Oracle Database 11g Administrator Certified Professional
Oracle Enterprise Manager 11g Certified Implementation Specialist
Oracle Weblogic Server 11g Certified Associate
---
Essential Qualifications/Experience:
Language: High proficiency level in English
Knowledgeable of both relational and non-relational (NOSQL) database principles, design, implementation and/or administration
Knowledgeable of Object Oriented Database principles design, implementation and/or administration
Experience with writing queries and query optimization
High-level knowledge of other computing disciplines including software development, system integration and IT service provision
Understanding of polyglot consistence and map reduce technologies
Desirable Qualifications/Experience:
Microsoft Certified Solutions Associate SQL Server 2012
Microsoft Technology Associate IT Infrastructure
Oracle Database 11g Administrator Certified Professional
Oracle Enterprise Manager 11g Certified Implementation Specialist
Oracle Weblogic Server 11g Certified Associate
Ponujamo
Delovno mesto ponuja:
Edinstvene izkušnje v prepoznavni mednarodni organizaciji
Priložnost za delo na dolgi rok z najsodobnejšo tehnologijo
Osebni in karierni razvoj
Raznoliko delo s profesionalnim in zavzetim timom
---
Unique experiences in a recognizable international organization
Opportunity to work long-term with the latest technology
Personal and career development in a diverse environment with a professional and committed team
Mesečno plačilo
Podjetje ponuja stimulativno plačilo v skladu s plačilno politiko organizacije.

Nazaj na seznam